Transformational Yoga -100 Hours
TRANSFORMATIONAL YOGA (100 Hours )
---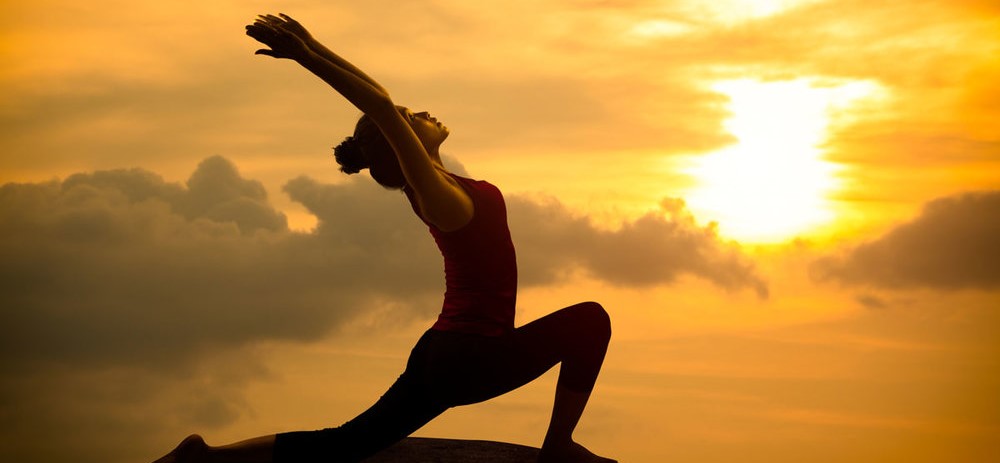 Transformational yoga is a journey to the self, by the self and for the self. Human beings are conditioned by impure nature right after the birth and pass through different stages of their life like Growth, Maturity, Illness, Old age, Death. The pure nature – the transcendental nature or the mystic nature is always untransformed and dormant within us which is the true power, Shakti , energy. In transformational yoga we combine Physical , mental ,pranic and psychic bodies and use yogic practices which are innovative and unique in itself with a base of Hatha yoga and with the tool of Rajayoga – the highest form of mind control and transformational techniques with Mantra meditation and Kundalini work and chanting , move to the next level of our spiritual journey . Transformational education can be less explained but more to be experienced and learned to understand in-depth of our physical and spiritual body.
Program Snapshot :
The program is made for a complete balancing of Physical, Mental, Pranic and psychic bodies we all have.
Practice sessions with new methodologies for cleansing and a deep journey into Chakra's and connection to our physical and spiritual body.
Traditional hatha yoga is an essential part of mind body and soul upliftment.
Kundalini power and importance of coiled serpentine energy, energy center healing, and relaxing techniques.
Yoga Nidra and guided meditation and detailed understanding on imbalancing of various bodies and mechanism to heal them.
Japa and mantra chanting.
Pancha tatva chanting-  Earth, Water, Fire, Sky, and Air
Program Overview
Practical Sessions Overview: These sessions equip the student with all necessary yoga tools for physical, spiritual and mental development.
Yoga Practical Techniques
| PRACTICAL SESSIONS | TOPICS | TOTAL HOURS |
| --- | --- | --- |
| Training, Practice & Techniques | Asana – (Transformational Hatha asana Flow 5 Series), Pranayama, Yoga Nidra- Meditation, Mantra and 5 elements Chanting, Kirtan, Kriya, Bandha – 3 locks, yoga stretches & exercise, | 34 Hours |
| Teaching Methodology | Principles of a successful teacher, Ethical code of conduct of a teacher, Art of demonstration and observation, Alignment, adjustment of asana, Practice teaching sessions for students and Yoga food /lifestyle, Asana theory benefits and limitations | 12 Hours |
| Practicum | LED Class by Students – Students themselves taking classes for other students and also observing others while teaching. | 14 Hours |
|   | Total | 60 Hours |
Yoga Theoretical Techniques
| THEORETICAL SESSIONS | TOPICS | TOTAL HOURS |
| --- | --- | --- |
| Yoga Philosophy / Theory | Yoga Introduction , 5 states of mind , Hatha yoga & its components , Shat kriya , Bandha , Nadi's & importance,  Prayers – Opening and closing prayers,   Veda's , Bhagwad Gita, 3 Guna – Satvic –Rajasic –Tamasic food , Yoga teacher ethics , Yoga code of conduct | 20 Hours |
| Theory related to other techniques | Transformational Theory – Physical, mental, pranic and psychic body details. Prana and panchakosha and their relation to physical body mental body, intellect body and Chakra. Symptoms of polluted body and process to heal. Transformational integral meditational education, Pranic breathing techniques, Bhakti and Raja yoga discussion, Meditation and insights of meditation, Symptoms of Kundalini awakening | 20 Hours |
| | Total | 40 Hours |
Eligibility / Qualifying Criteria for the Course
Practitioner with minimum 2 months to 1 year of yoga practice /experience can apply
Teachers training program cannot be considered as Holiday getaway and fun holiday.
Patients with major illness or injuries not to apply or consult doctor before applying
Practitioners with a serious mindset to learn the Teachers Training Program to apply.
Duration of the Course
Course duration is 1.5 weeks/10 days course with a focus on syllabus mentioned
Last day of the course will be the certification ceremony
Daily Schedule – Transformational Yoga -100 Hours
DAILY SCHEDULE
MONDAY-FRIDAY
SATURDAY
SUNDAY
7.00 to 9.00
Transformational Hatha Yoga Practice session / 5 element Chanting
Transformational Hatha Yoga Practice session / 5 element Chanting
Holiday
9.00 to 10.00
Breakfast Break
Breakfast Break
10.00 to 12.30
Transformational theory
Transformational theory
Holiday
1.00 to 2.00
Lunch Break
Lunch Break
2.30 to 3.30
Yoga Philosophy
Self-study / Weekend
Holiday
4.00 to 5.30
Transformational Hatha Yoga Practice session –Teaching methodology
Self-study / Weekend
Holiday
7.00 to 9.00 9.00 to 10.00
Dinner time Chakra meditation/ 5 elements chanting
Dinner time Chakra meditation/ 5 elements chanting
Important Note :
We also have Short Certification courses (7 Days to 1 Month Duration) in Ayurveda and can organize the same if students are willing to opt for it