HATHA YOGA -200 HOURS
---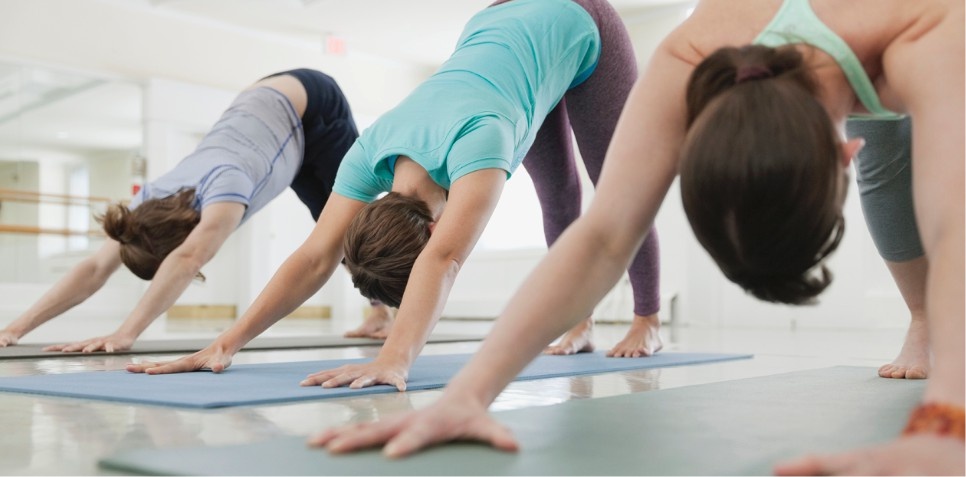 Hatha Yoga means more than mere physical exercise or postures. In its true sense, Hatha Yoga refers to the practice of bringing harmony and balance between the two main energies in the human body – the energy of the moon and the energy of the sun ( Ha & Tha).
Just as the moon constantly changes, the human mind is not constant on a daily basis. In Yoga philosophy, the principle of the mind is symbolized by the moon, and one of the main energy channels in the body, the "Ida Nadi" is also known as the moon energy. On the full moon day, you will see the waves on the surface of the ocean become more turbulent. In the same way, the moon energy causes our mind and emotions to constantly change.
The moon system is paired with the sun system, known as the "Pingala Nadi". The sun is the symbol of fire, it governs our activities, decision-making and gives mental clarity. The third main energy channel is called "Sushumna" – that relates to the central nervous system. Our consciousness continuously flows through this central spinal channel. Consciousness is the radiance and light of the soul.
Now, how to bring balance and harmony to these three energy channels in our body- is Through the practice of Hatha Yoga. In Sanskrit, the moon is known as "Ha" and the sun is "Tha" – thus Hatha. The "Sushumna" channel is the third one that unites all three, thus Yoga which is derived from the root word "Yog" which means the union of mind, body, and soul.
So it is that "Hatha Yoga" restores the balance between the mind, body, and intellect. When there are perfect balance and control of mind and intellect, then one's consciousness and supreme energies begin to awaken. The leads to Better physical health, inner peace, inner contentment and mental clarity. The objective of life becomes more clear and one will start to understand creation. You will exist in this world with the feeling of spirituality, with the feeling of divinity and of clarity. This is literally the meaning of Hatha Yoga in its spiritual context.
Hatha yoga cleanses body with Asana (postures) and coupled with Pranamaya (Vital force energy control and extension), a Hatha yogi prepares himself/Herself to move to the next Ashtanga limbs (Pratyahara – Withdrawing senses), Dharna (One pointedness), Dhyana (Meditation) and Samadhi (Bliss)
Program Details
---
Hatha yoga (200 Hours) is 7 sequence of Asana's , along with other theoretical and practical aspects of Hatha like Meditation , Kriya , Mudra's , Kundalini , Chakra , Bandha , Nadishodhana , Yoga philosophy , Yogic diet , 5 Prana and 5 kosha's , Nadi's , 3 Guna's , Ayurveda , Anatomy , 4 Ashrams , Mantra Chanting , Bhagavadgita texts  etc.
The 7 series of Asana that we teach in Hatha Yoga are :
Standing series
Standing Forward bend series
Seated –Seated forward bend series
Prone series
Supine series
Inversions
Advanced
The program is well designed and based on international curriculum and teaching standards set by World Yoga Alliance.  We have certified and qualified experienced Masters having vast experience in teaching all the aspects of  Hatha yoga. With WYA certificate you are authorized to spread Hatha yoga across the globe with your name in WYA INTERNATIONAL DIRECTORY. The wholistic program is designed with a focus on Asana, Adjustment techniques & Methods, Yoga philosophy, Pranayama, Meditation, Anatomy, Mantra chanting.
Program Overview
Practical Sessions Overview: These sessions equip the student with all necessary yoga tools for physical and mental development.
---
Yoga Practical Techniques
| PRACTICAL SESSIONS | TOPICS | TOTAL HOURS |
| --- | --- | --- |
| Training, Practice & Techniques | Asana – Hatha flow 7 series, Pranayama, Meditation, Mantra, Kirtan, Shat Kriya, Bandha – 3 locks Mahabandha, yoga stretches & exercise, Therapeutic yoga, Lessons on Yin yoga, Introductory Pre-natal yoga, Partner Yoga, Karma Yoga assignments, Opening prayers, Closing prayers | 90 Hours |
| Teaching Methodology | Principles of a successful teacher, Ethical code of conduct of a teacher, Art of demonstration and observation, Alignment, adjustment of asana, Practice teaching sessions for students (LED Class)and Yoga food /lifestyle, Asana theory benefits and limitations, Teaching methodology | 30 Hours |
| Group sessions / Practice session | Group practice by students | 10 Hours |
| Yoga Business / strategic planning | Basics of how to build a successful Yoga model for self /students as a profession (Online and other marketing /business plans discussion ) | 5 Hours |
| Practicum | LED Class by Students – Students themselves taking classes for other students and also observing others while teaching. | 20 Hours |
|   | Total | 155 Hours |
Yoga Theoretical Techniques
| THEORETICAL SESSIONS | TOPICS | TOTAL HOURS |
| --- | --- | --- |
| Yoga Philosophy / Theory | Yoga definitions & Introduction , 5 states of mind, Origin & History of Yoga , Ashtanga limbs, Hatha yoga & its components , Shat kriya , Bandha , Nadi's & importance, Pancha prana and panch kosha , Prayers – Opening and closing prayers,  7 Chakra's and kundalini , Veda's , Bhagavad Gita texts and Mantra's & Ayurveda overview , 3 Guna – Satvic –Rajasic –Tamasic food , Yoga teacher ethics , Yoga code of conduct | 25 Hours |
| Theory related to other techniques | Meditation Techniques – Om /Trataka/Yoga nidra/Nadanusandhan / Chakra / Mind sound resonance techniques of meditation/ Mantra meditation | 10 Hours |
| Anatomy | Human anatomy & physiology , Basics of movement science /kinesiology / Skeletol system /Connective tissue / Basics of yogic anatomy | 10 Hours |
| | Total | 45 Hours |
What Our 200 Hours Hatha Course will offer?
Experience and methodology to handle and lead the LED class.
Deeper insights about Hatha Yoga.
Lesson on the usage of props like blocks, belts and wall, chair in your practice with many modifications and variations of Asana with or without the usage of Props.
Experience to handle Beginner, intermediate and advanced practitioners
LED class is what we download.
Add on sessions on Partner, Yin yoga, Yoga with Props and Prenatal yoga.
Group and one on one attention by our teachers.
Yoga philosophy to enhance and enrich your spiritual knowledge.
An insight into Eight limbs of yoga –Ashtanga limbs
Asana theory, benefits, and limitations
Meditation techniques, Pranayama, Mantra Chanting.
Kriya –Cleansing techniques.
Anatomical aspects to understand Yogic science.
Practicum for students.
Discussion on Diet.
Eligibility / Qualifying Criteria for the Course
Practitioner with minimum 6 months to 1 year of yoga practice /experience can apply
Teachers training program cannot be considered as Holiday getaway and fun holiday
Patients with major illness or injuries not to apply or consult doctor before applying
Practitioners with a serious mindset to learn the Teachers Training Program to apply
Duration of the Course
Course duration is 3 weeks-21 days program with a focus on syllabus mentioned
Last day will be the certification ceremony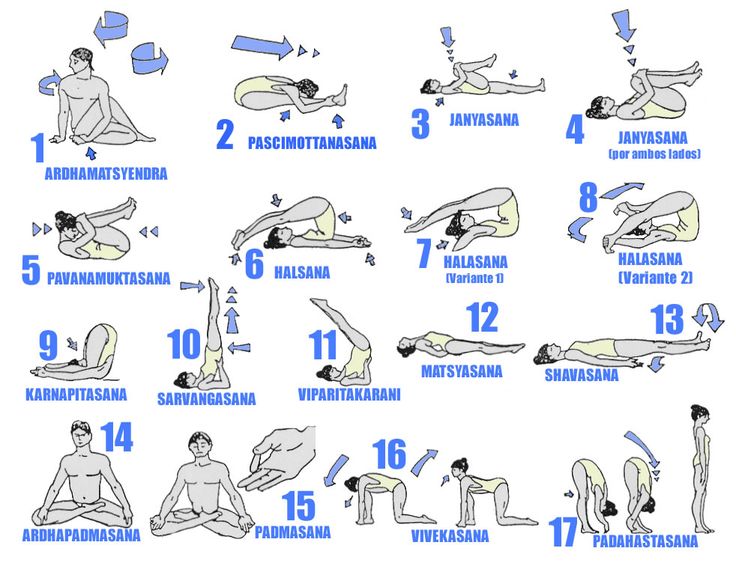 Daily Schedule – Hatha Yoga (200 Hours)
DAILY SCHEDULE
MONDAY-FRIDAY
SATURDAY
SUNDAY
7.00 to 9.00
Hatha Yoga Practice session
(Group Practice Session)
Holiday
9.00 to 9.45
Karma Yoga / Breakfast Break
Breakfast Break
10.00 to 11.30
Asana theory
Self-study / Weekend
Holiday
11.30 to 1.00
Teaching methodology /Alignment –Adjustment of Asana
Self study / Weekend
Holiday
1.00 to 2.00
Lunch Break
Lunch Break
2.00 to 4.15
Yoga Philosophy /Pranayama/ Yoga Business planning
Self-study / Weekend
Holiday
4.30 to 5.30
Anatomy
Self study / Weekend
Holiday
5.30 to 6.30
Meditation/Prenatal/Yin yoga/Partner Yoga
Self study / Weekend
Holiday
7.00 to 9.00
Dinner Time
Dinner Time
Important Note :
We also have Short Certification courses (7 Days to 1 Month Duration) in Ayurveda and can organize the same if students are willing to opt for it.