PRENATAL YOGA – 100 HOURS
---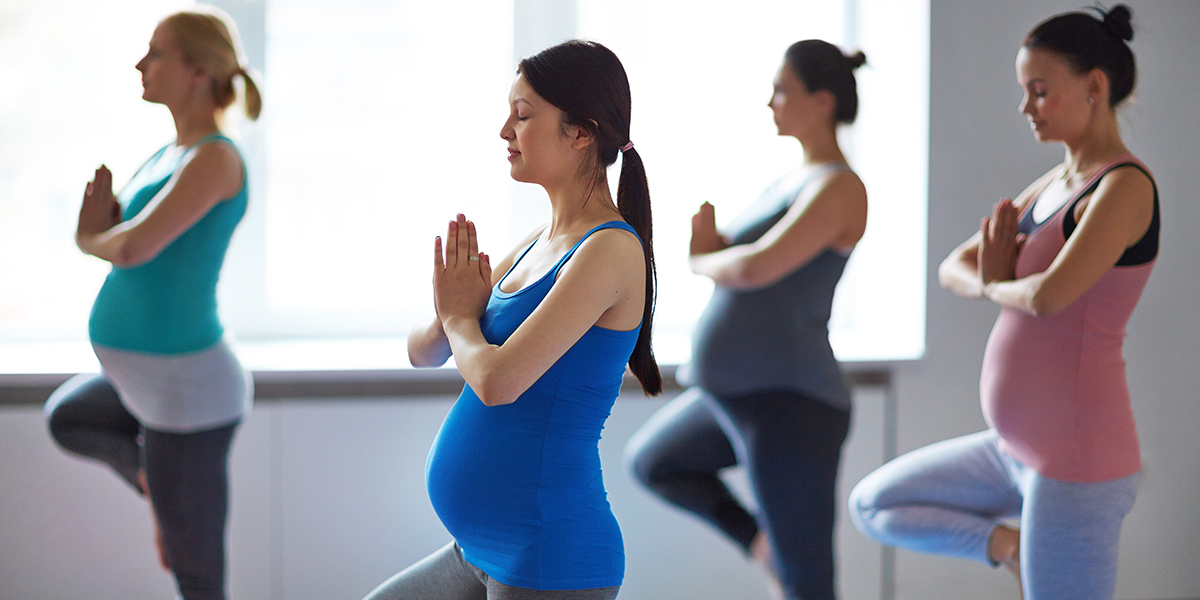 A healthy newborn baby is the biggest asset, a mother can have in her life. A proper due diligence during pregnancy, as necessary, do's and dont's of all kinds and  healthy diet and customized but well suited workout regime" are the most important factors for a pregnant lady or for the ones who have just conceived and have recently started their journey to motherhood or for those females who are planning for a healthy pregnancy and need professional assistance to ensure the journey is smooth and flawless. The world is witnessing the dramatic change in the field of "Pregnancy Yoga" with thousands of Pre-Natal experts in demand to assist females before, during and after 3 trimesters of pregnancy. It's just not the healthy food for a female, but a balanced and well-designed workout calendar backed by Physical and spiritual healing methods, that are becoming must in a today's environment which is full of Stress, bad food habit, changed lifestyle and financial worries. With growing needs, aspirations and while balancing work-family life, many females are facing Hormonal imbalance and Gynecological problems that are the major bottleneck for a healthy life and a successful pregnancy resulting into problems like infertility and many more. The systematic approach of Pra-Natal Yoga Teachers training course aims at equipping our Students/Teachers/Practitioners to optimize and maximize the use of inputs shared with them during the course and assist their students for a healthy pregnancy. The program is well designed and based on international curriculum and teaching standards set by World Yoga Alliance.  We have certified and qualified experienced Masters having vast experience in teaching all the aspects of Pre-Natal yoga. With WYA certificate you are authorized to spread Pre-Natal yoga across the globe with your name in WYA INTERNATIONAL DIRECTORY.
Highlights of the course:
Prenatal program is designed to teach yoga for all stages of Practitioners – Beginners, Intermediate and advanced and to equip them with knowledge so that they are well equipped to teach pregnant females
Program helps pregnant females with yoga tasks during 3 trimesters of their pregnancy and Postnatal i.e. After the delivery
Anatomy sessions to make basics clear and to understand female physiology and Pregnancy-related challenge
Asana classes well designed based on stage of pregnancy and Ayurveda importance -Ayurveda before, during and after pregnancy
Mantra chanting for successful and safe pregnancy
Safety measures and tips for students while teaching with the usage of props before, during and after pregnancy.
Group practice with teaching methodology with safety standards and hatha yoga basics to prepare teachers with in-depth of yogic science
Program Overview
Practical Sessions Overview: These sessions equip the student with all necessary yoga tools for physical and mental development.
---
Yoga Practical Techniques
| PRACTICAL SESSIONS | TOPICS | TOTAL HOURS |
| --- | --- | --- |
| Training, Practice & Techniques | Asana (Trimesters wise) – Gentle Asana flow with Props –Adjustment belt, Pillow, Chair, Wall ropes, Bolster, Yoga blocks Wall support, Pranayama- Yogic Breathing, Meditation- Guided meditation –Yoga Nidra , Trataka , OM technique , AUM Meditation, Mantra –For 3 Trimesters, Jalaneti Kriya,, yoga stretches & exercise, Trimester, specific poses, Safety measures, Stress management techniques | 40Hours |
| Teaching Methodology | Principles of a successful teacher , Ethical code of conduct of a teacher, Art of demonstration and observation , Alignment , adjustment of asana , Practice teaching sessions for students (LED Class)and Yoga food /life style , Asana theory benefits and limitations , Teaching methodology Relevant practices, Course plan (Preconception to prenatal), Modifications n Approach, Safety In practice, Apprenticeship | 10 Hours |
| Practicum | LED Class by Students – Students themselves taking classes for other students and also observing others while teaching. | 10 Hours |
|   | Total | 60 Hours |
Yoga Theoretical Techniques
| THEORETICAL SESSIONS | TOPICS | TOTAL HOURS |
| --- | --- | --- |
| Theory | Introduction -Course objectives Understanchildbirthbirth Reproductive system, Mensuration, Fertilization, Pregnancy, Birth, Post delivery Scope of interventions Yoga, Synergy with Ayurveda, Synergy with science | 20 Hours |
| Anatomy | Female reproductive system Endocrine system n Hormones, Hormones n their function, The menstural cycle, Fertilization Pregnancy n Yoga Preconception, 1st-trimester development, 2nd-trimester development, 3rd-trimester development, The birth : labour n delivery, Post-natal period Ayurveda Principles n basics of Ayurveda Ayurvedic physiology, Precautions in Preg. And practices of Antenatal care | 20 Hours |
| | Total | 40 Hours |
Eligibility / Qualifying Criteria for the Course
Practitioner with minimum 6 months to 1 year of yoga practice /experience can apply
Pregnant females/practitioners of age group 18 and above can apply with some background in yoga
Teachers training program cannot be considered as Holiday getaway and fun holiday
Patients with major illness or injuries not to apply or consult doctor before applying
Practitioners with a serious mindset to learn the Teachers Training Program to apply
Duration of the Course
Course duration is 1.5 Week (10 days Approx) with a focus on syllabus mentioned
Last day will be the certification ceremony
Daily Schedule – Prenatal Yoga – 100 Hours
DAILY SCHEDULE
MONDAY-FRIDAY
SATURDAY
SUNDAY
7.00 to 9.00
Gentle Asana flow LED Class by Masters @ Usage of props
Gentle Asana flow LED Class by Masters @ Usage of props
Holiday
9.00 to 10.00
 Breakfast break
Self-study / Breakfast break
10.00 to 11.30
Teaching methodology
Teaching methodology
Holiday
11.40  to 1.00
Anatomy
Lunch break
12.30 to 2.00
Lunch break
Self-study / Weekend
Holiday
2.00 to 3.30
Ayurveda
Self study / Weekend
Holiday
3.30 to 4.30
Yoga Nidra / Mantra chanting/Meditation /Pranayama
Important Note :
We also have Short Certification courses (7 Days to 1 Month Duration) in Ayurveda and can organize the same if students are willing to opt for it.