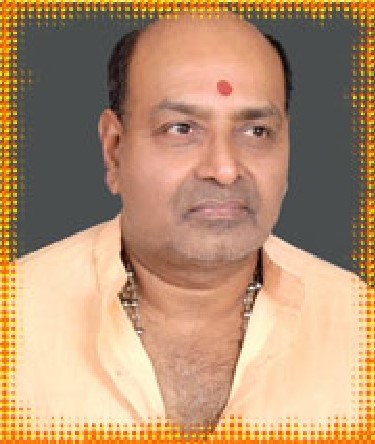 Swami Krishnananda Saraswati
Born in Karnataka 1958. A Devotee of Kolloor Mookambika Divine mother joined Sivananda Ashram Kerala in 1989 was Initiated into the yogic way of life by Swami Vishnudevananda and served the mission for 18 years in different branches with different responsibilities in India & Canada.
Swamiji is the author of KALIYUGA VAHINI in the Kannada language which will be coming in all major languages shortly. He conducts yoga, meditation courses and guiding students from all over the world in the spiritual path Swamiji has traveled across the globe in spreading the guru's message.