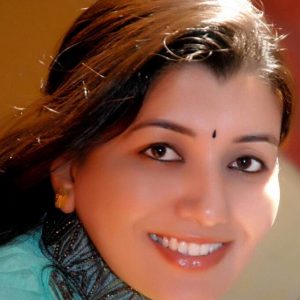 Dr. Shashirekha C.K.
Consulting ayurvedic physician, specializing in conducting yoga therapy and administering diet programs tailored to body constitution, to treat chronic diseases.
She is presently serving as a visiting Professor, Sri Madakari nayaka ayurvedic medical college, India and has been conducting tailor-made courses and workshops on Ayurveda, diet programs, Ayurveda therapies and yoga anatomy for 10yrs. Author of an upcoming book on Yoga Anatomy and she specializes in treating muscle-bone-joint injuries related to yoga practices and provides personalized exercises to correct them. She believes strongly in authentic, safe and quality care treatments.
Through her writings, lectures, and workshops Dr.Shashirekha helps people live a holistic life by offering them solutions based on the ancient wisdom of Ayurveda, which focuses on diet and lifestyle balance.